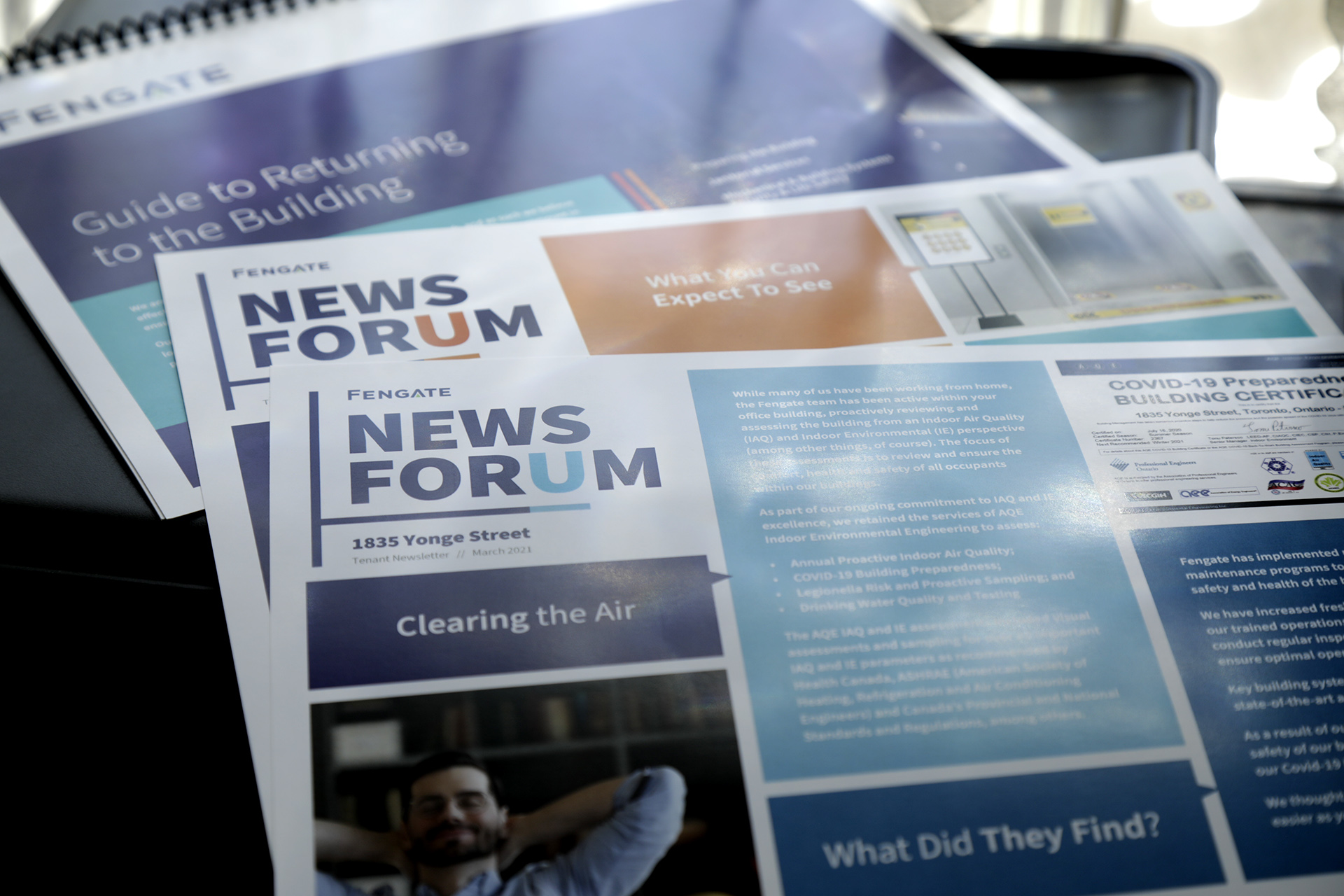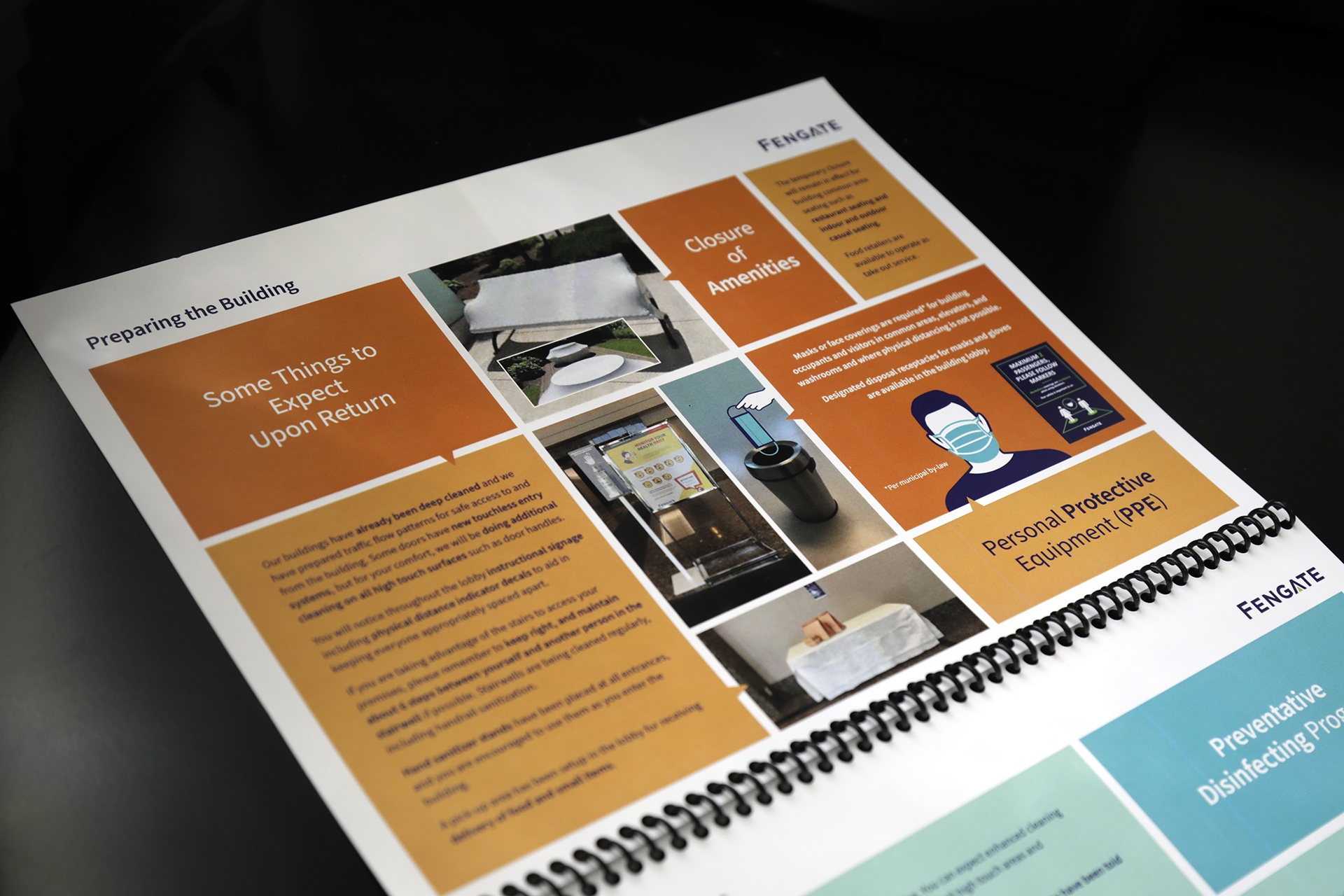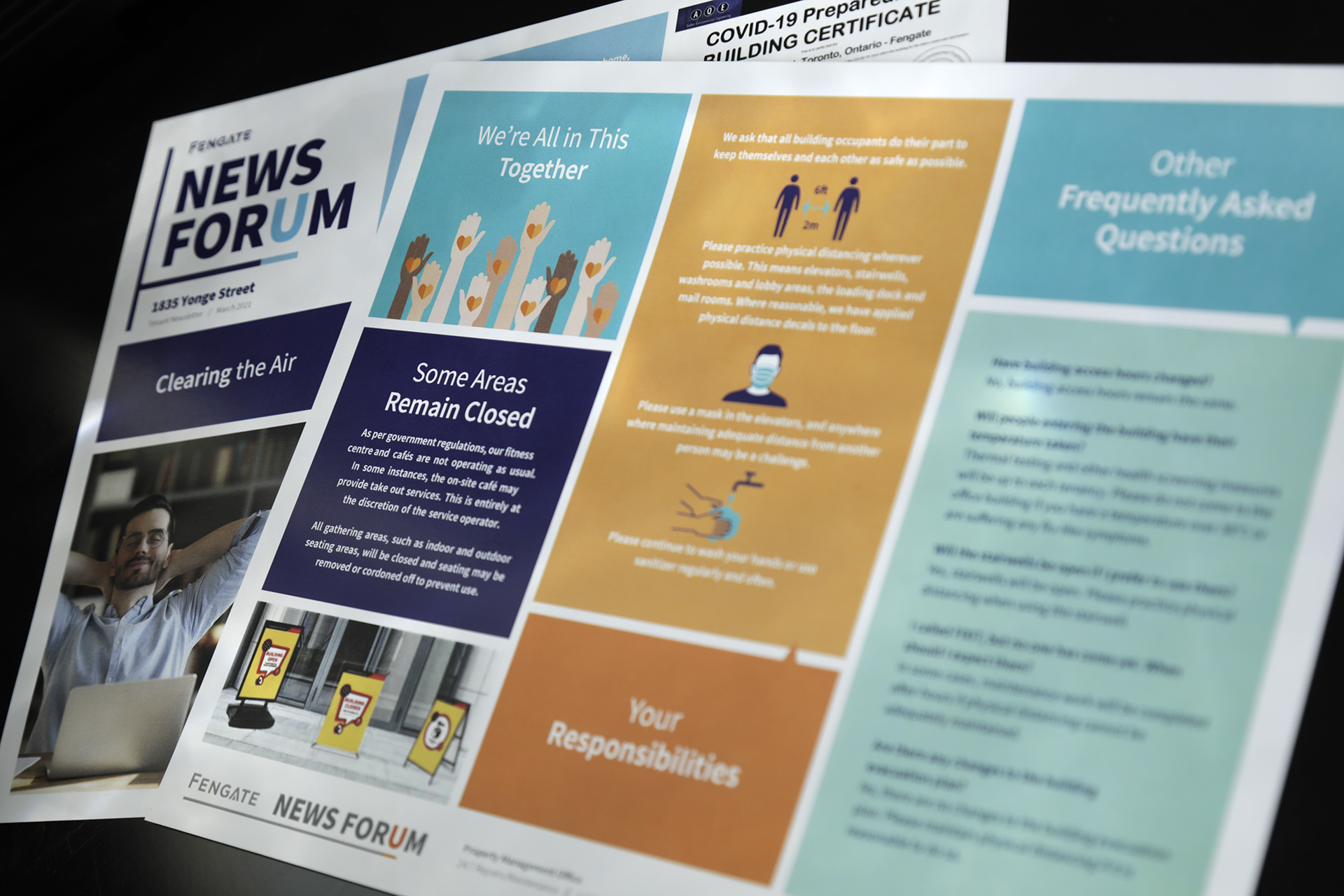 Create On-Brand Communications For
Tenants
Client:
Fengate Asset Management
Our Solution:
Regular and on-going communications shouldn't be restricted to memos! Newsletters are a simple method of connecting with tenants about information that is important to them.
Newsletters and bulletins can be shared by tenant representatives with all their colleagues, and offer an opportunity to address areas of concern, highlight activities and events taking place within the building, or simply a place to share news! Newsletters are most effective when they are produced regularly, and we worked with Fengate to produce an annual distribution calendar.