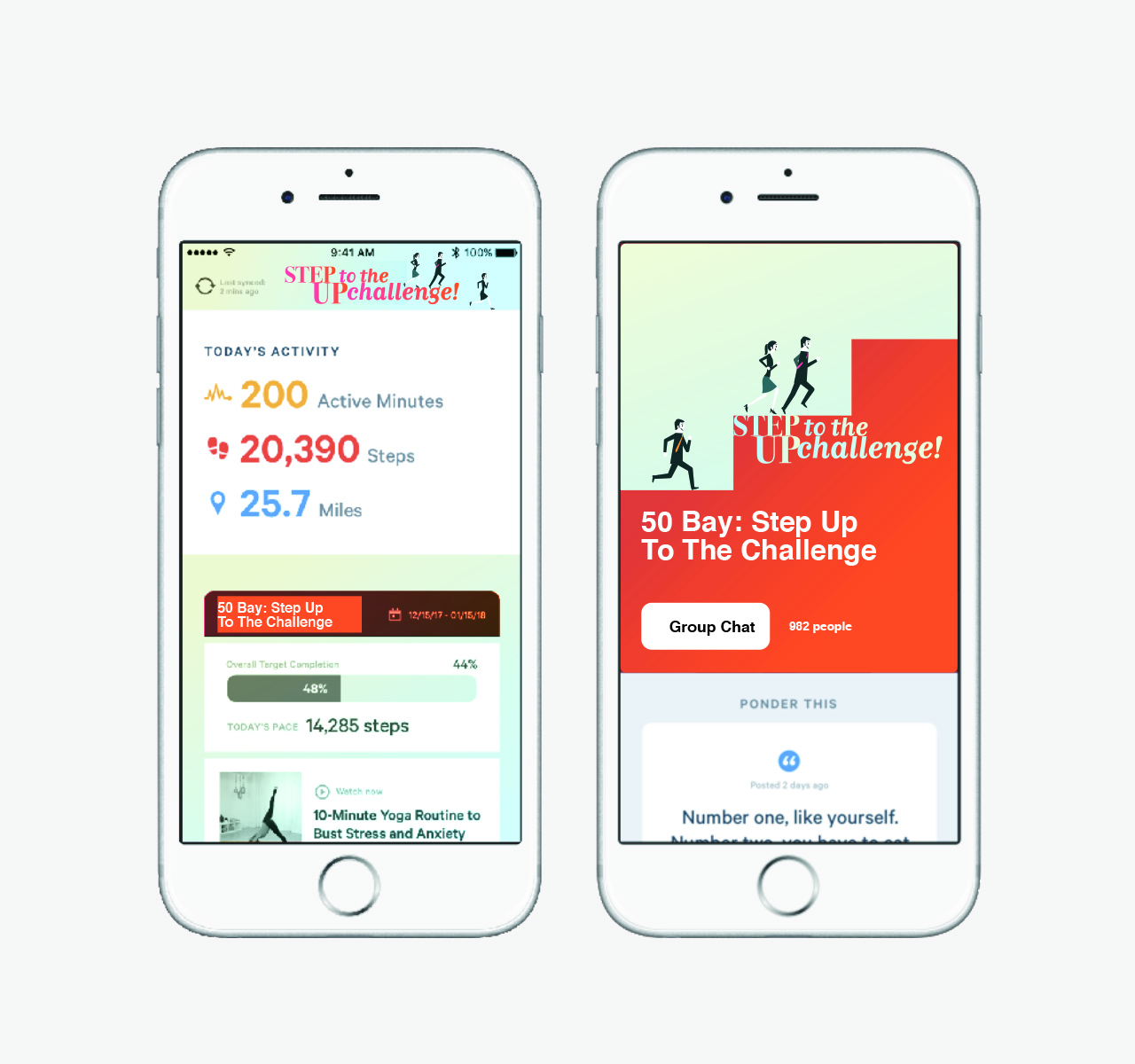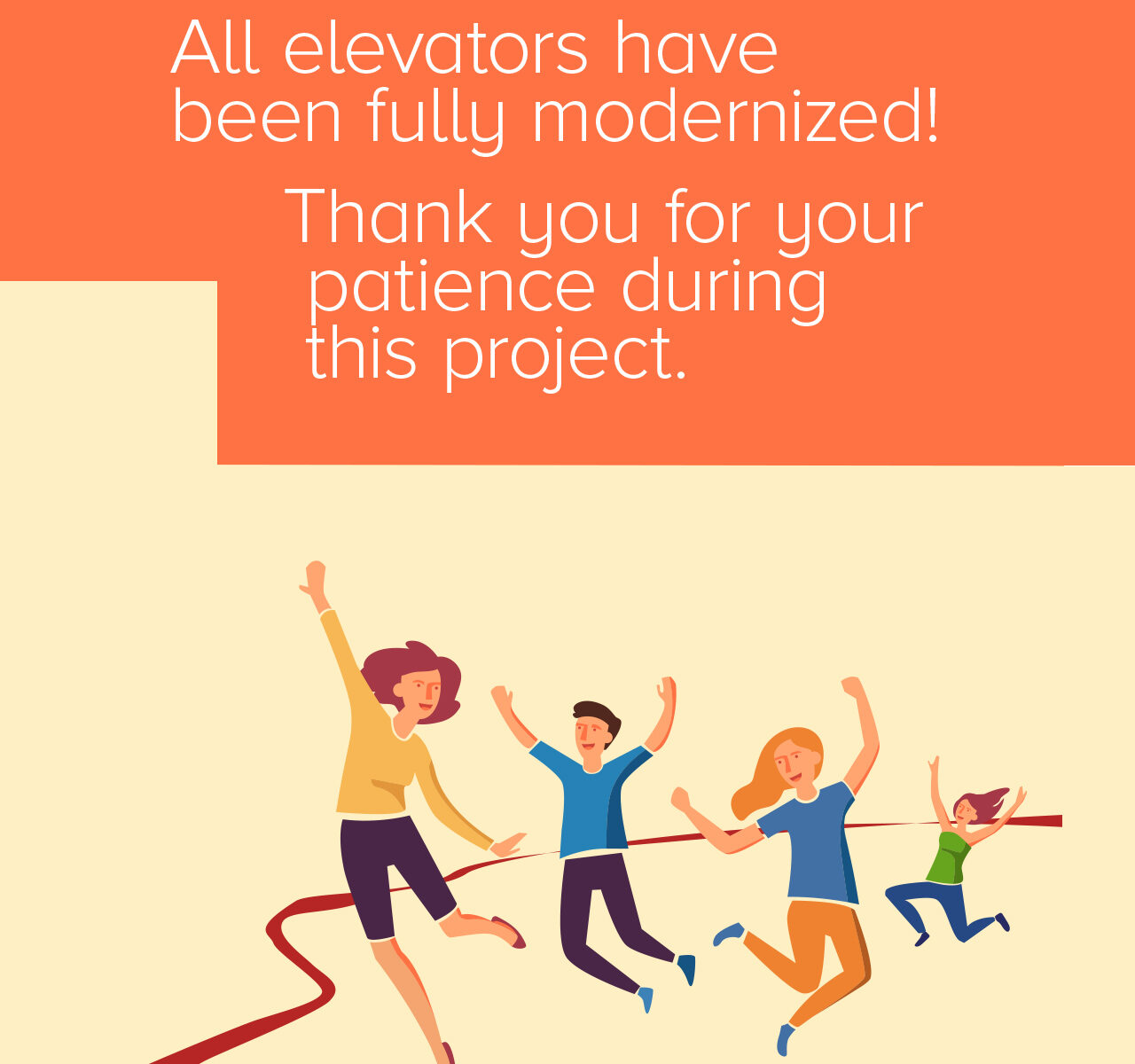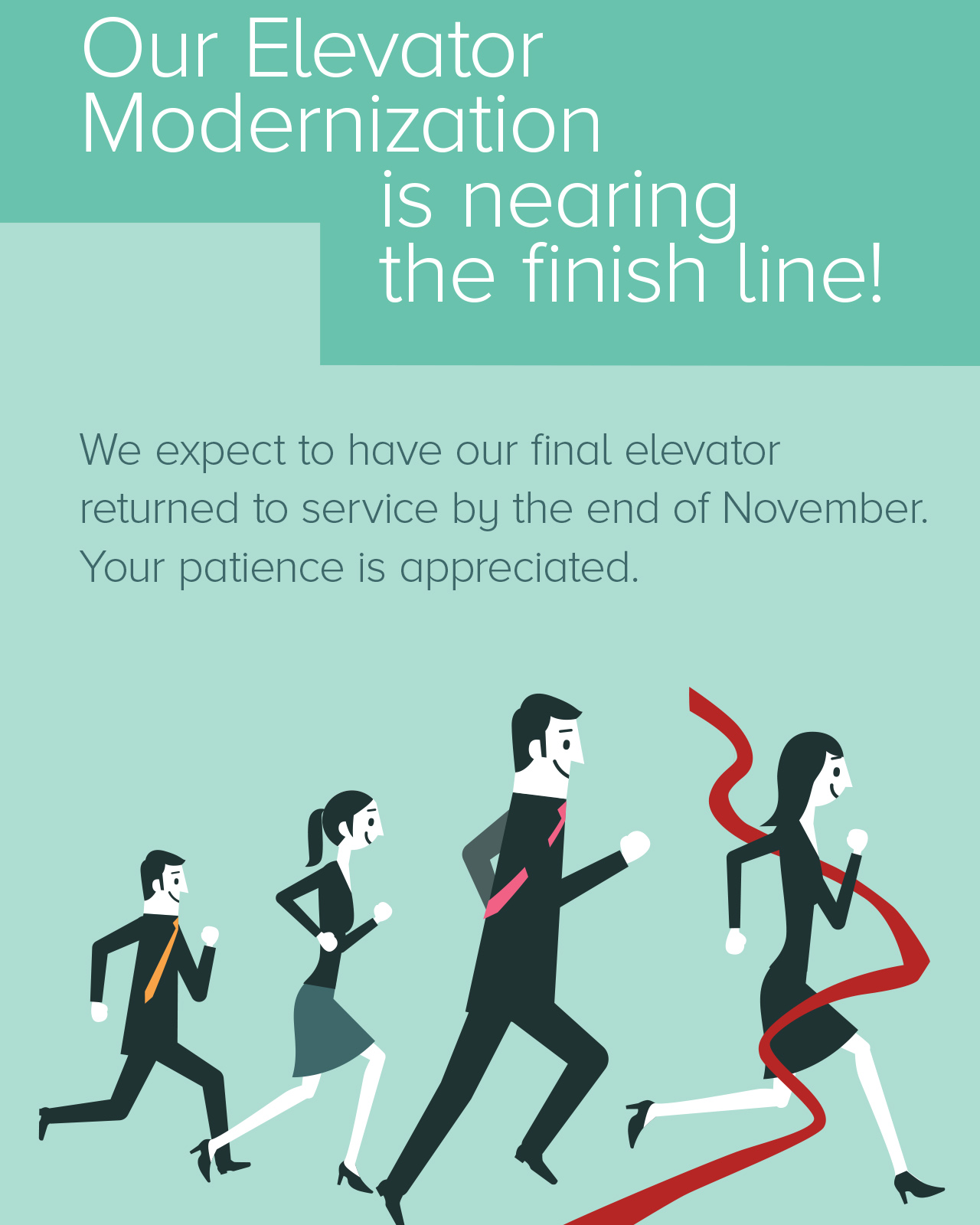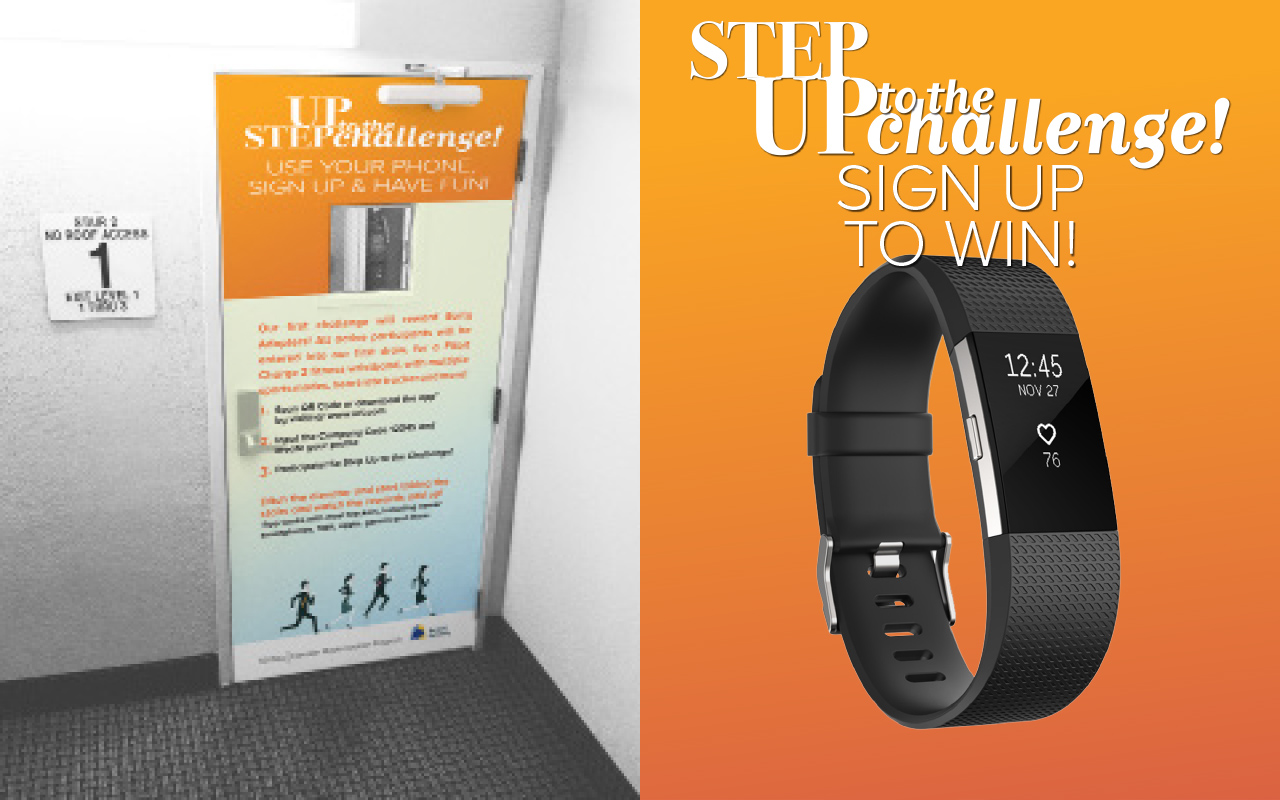 Encourage building occupants to use the stairs more often during an extended period of Elevator Modernization
Client:
BentallGreenOak
Our Solution:
Creation of a customized, building-specific tenant engagement activity.
We used an "off the shelf" fitness app solution, customized and segmented to create a unique, building-specific engagement tool. Tenant employees were invited and encouraged to sign up for the step challenge program using any fitness tracker they already owned.
Prizes were awarded for step contest winners and through random draws, and regular communication was maintained through healthful reminders, including to use the stairwells for short trips between floors to improve overall elevator response times for longer trips.
We created light, fun graphics that were used consistently within the app and on building communications and were in addition to the regular building elevator modernization communication updates. The program ran successfully for duration of the modernization.